Click on photo for larger view
"First of all, let me say that the photo I took doesn't quite reproduce the beauty of this plate. The colors on this plate are just gorgeous! The background is a pretty bright blue and the main image is a red and white Christmas ornament. I bought this plate for serving on Christmas. I haven't decided if it will serve cheese and crackers, veggies, or Christmas cookies yet, but it is a perfect little plate for any of those!"
-Jasmine W.
BUY THIS PRODUCT NOW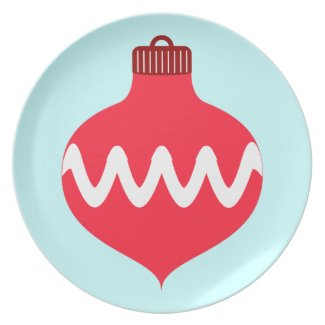 See more product reviews here.