Click on photo for larger view
"This keychain is just too cute for words. The design features an adorable kawaii styled tomato with big eyes and two little front teeth. When printed, the tomato definitely has a brighter and more vibrant red color, the Zazzle preview washes it out a bit.
There is a small glare on the keychain, but I think it captures the deeper red that was printed. The photo also shows some white specks, not really sure why it turned out like that. The keychain shows no signs of white specks or scratches. The printing was perfect.
This design is suitable for children and even adults. Basically, anyone who enjoys cute things will love this design.
"
-Jasmine W.
BUY THIS PRODUCT NOW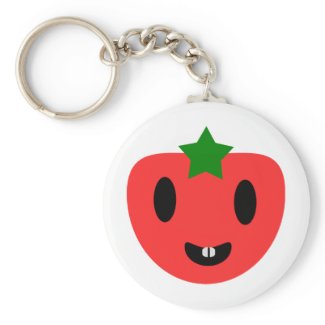 See more product reviews here.