Click photo for larger view.
Click photo for larger view.
"I purchased this adorable Black Labrador Messenger Bag for my Japanese husband. In Japan, even men like Kawaii things. <g> The design is cute and the cartoon's outline is strong. The colors are vibrant and well represented. The print quality is awesome!! Some people gave him compliments about the bag." -
Naomi O.
BUY THIS PRODUCT NOW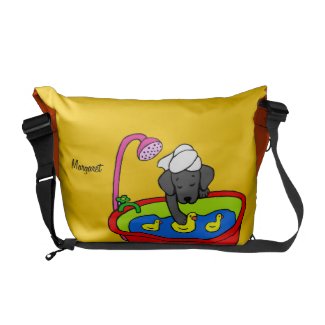 Personalized Black Lab & Rubber Ducks Cartoon Courier Bags
by
HappyLabradors
See more product reviews
here
.