Click on photo for larger view
"This fun blanket was a gift for my mom's birthday. The printing and colors were excellent, capturing the fluffiness of the sheep and the swirling textures of the background. The blanket is soft and cuddly, just like the cute heads and tails Animal Parade Sheep. The saying, I love you all the way around my back, came from one of my nieces who loves her grandma (my mom) all the way around her back. I was happy with the product, and I my mom loves it too!"
-Traci
BUY THIS PRODUCT NOW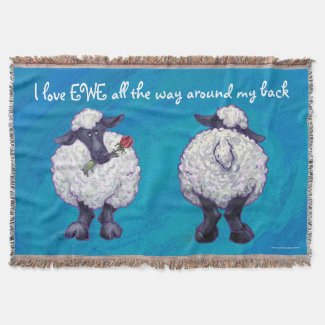 See more product reviews here.